Updates are made to this page regularly, but for the latest inventory please email us or call (715) 235-7222.
Used Equipment
Dolphicam CF
dolphicam is a mobile and ergonomic ultrasound camera system designed for NDT/NDI inspection of CFRP (Carbon Fiber Reinforced Plastics). A unique dry and wet transducer technology with high performance signaling electronics creates high-resolution 2D and 3D images of suspected damage areas to verify the status of the material, and helps manufacturing- and service personnel to perform effective QA and to develop the best repair strategy for a damage.
The dolphicam 3D visualizer creates clear images of the material defects, and makes it easy to perform a defect analysis and to develop an optimal repair strategy. The 3D image can be zoomed, panned and rotated.
Contact us for a price. 715-235-7222
---
GE XL-Vu
The XL VU video borescope from GE has articulation capabilities of 360 degress and is able to capture video and still images. It can store them on an internal 4 GB flash memory or through its 2 USB 2.0 ports.
---
ITI Handheld Videoscope
Compact, lightweight, and economical: the innovative, easy-to-operate ITI HandHeld Videoscope System ends the need for high-end, complicated scopes that can be costly to buy and costly to maintain.
More information on this product:
R-CON NDT – ITI – Handheld Videoscope
---
Magnaflux EV6000
The EV6000 LED UV lamp is a portable, hand-held UV lamp for fluorescent non-destructive testing applications like fluorescent penetrant testing and fluorescent magnetic particle inspections.
More information on this product:
---
Sonatest Prisma
The prisma ultrasonic flaw detector offers the end use, outstanding performance in the field together with the flexibility and capability to step up from using a high-end ultrasonic flaw detector to an instrument with phased array functionality.
More information on this product:
---
Sonatest WP-2      2Mhz & 5Mhz available
The WP2 allows the operator to build the most efficient solutions for scanning large areas of composites.  As the best alternative to immersion inspection.
More information on this product:
---
Stavely Instruments – Sonic Bondmaster
Please contact us on information for this product.
---
Magnaflux Y-1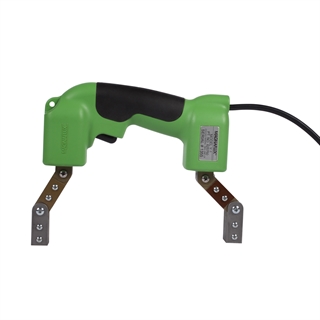 The Y-1 is an AC electromagnetic yoke and the new generation of light weight, ergonomically designed yokes that improve job performance and productivity by reducing operator arm and wrist fatigue when testing in tight, confined and overhead areas.
More information on this product:
Contact R-CON NDT Today for Prompt Service